Custom Remittance Envelopes for your Business or Church
| | |
| --- | --- |
| MyRemittanceEnvelopes.com is a Maine-based printing company specializing in customized remittance envelopes and donation envelopes for your church, business, or fundraising. Our returning customers are a true testament to our company's exceptional support, services, and reliability. With our competitive donation envelope pricing and efficient processing, we're here to make sure your order is hassle-free. | We welcome all religious denominations and political parties. We are excited to provide our clients with a large variety of donation envelope services. Our modern template designs are sure to catch a prospective contributors' attention. View our remittance envelope portfolio to see a few of our previously printed designs and get inspirations for your own donation envelopes. We'll even convert your old designs for free! |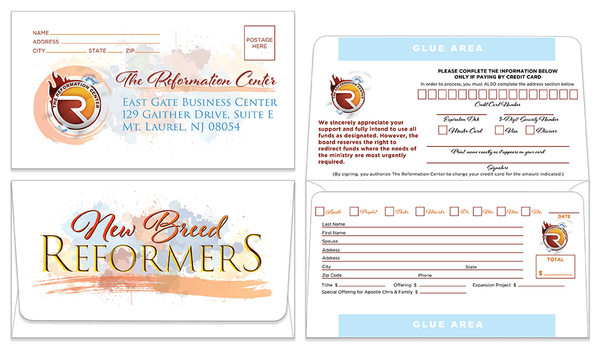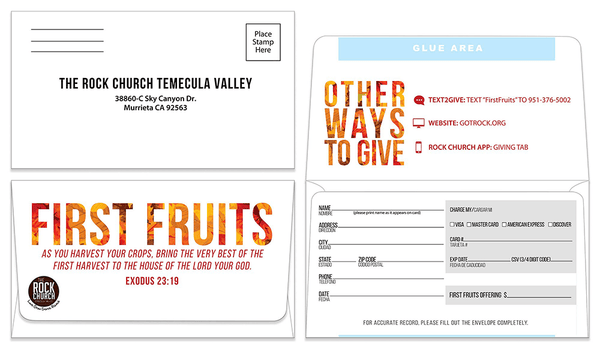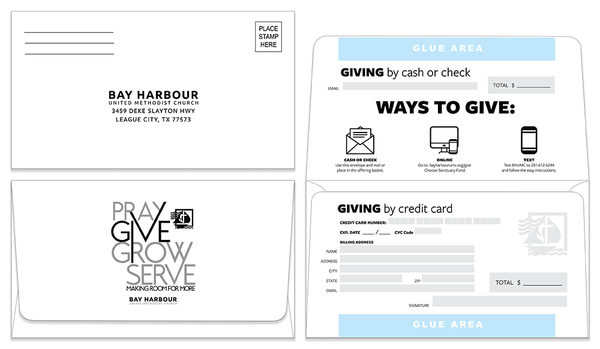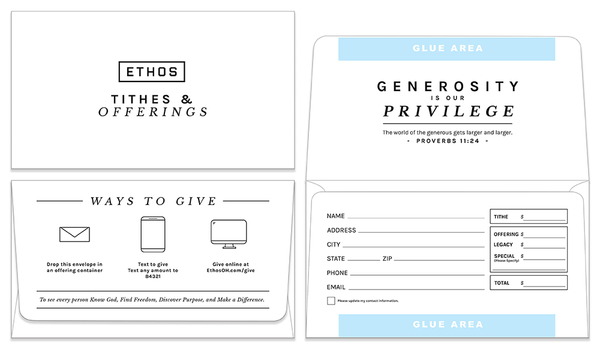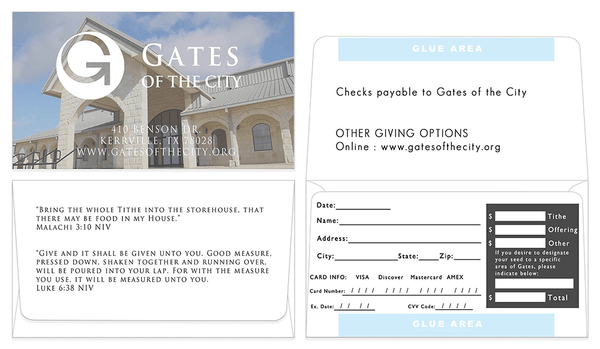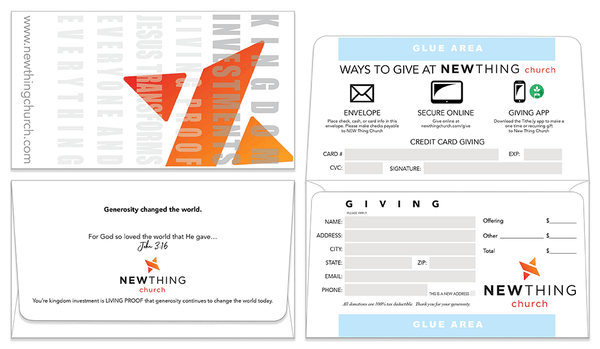 Color
Black and White
Full Bleed
Remit Envelope Shipping Options:

We value and appreciate our clients' business, therefore we extend our Free shipping to your company on bulk donation envelope orders of 1,000 or more! Orders issued with ground and free shipping will be processed for delivery within 5-9 business days. All overnight, 2-day, and 3-day purchases will be processed within 24 business hours.

Our Free Remittance Envelope Template:

Download our free remittance envelope template and start designing your own donation envelopes with ease. Our remit template is created to upload perfectly into our ordering system and will be saved in your account for future easy re-ordering. If you need help creating your remittance envelopes please visit our remittance envelope design services page.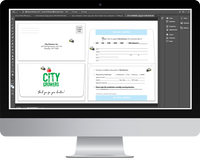 Remittance Envelope Design Service
Are you having difficulty with your remittance envelope design? Let us help! We can provide a first draft of your new remittance envelope within about 2 business hours of your submission.
With years of envelope design expertise, we can create a modern donation envelope that your donors will be impressed with. Browse our remittance envelope portfolio to see some examples of our past printed donation envelopes and get inspired.
View our remittance envelope templates and get in touch today!
Design Service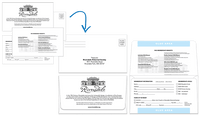 Convert Your Existing Design to Our Donation Template
Need a donation envelope design printed but it is made differently or with multiple files? Email/Upload your files to us and we'll convert your layout to our print-ready remittance envelope template at no cost.
Also please use if you cannot locate the original and send us a scan or picture of it.
Convert Your Template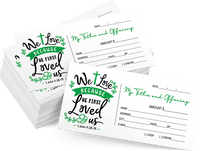 Custom Offering Envelopes
Looking for a different style of envelope? Offering envelopes are used for collecting monetary donations for building funds, benevolent funds, tithing, and many more options. These specialized envelopes include a form printed on the face of the sleeve with a closure flap so your patron's donation will be kept confidential.
Visit Site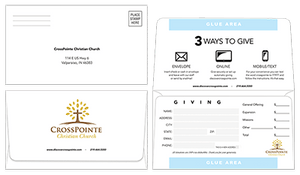 Remittance Envelopes For Many Occasions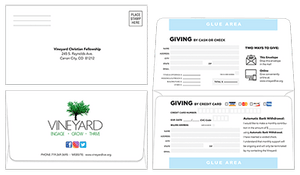 Trustworthy Service
We have been in the envelope printing business for more than 25 years, proudly serving the community. Our unparalleled service, competitive remit prices, and overall value are why our customers keep returning. See past fundraising envelope prints in our remittance envelope portfolio.
Free Shipping Over 1,000 Envelopes
1,000 donation envelopes and up ship free. Overnight, 3-day select, and 2nd day air orders ship within 48 business-hours. All other orders ship within 5-9 business days. Refer to our FAQs page for more shipping information.
What are remittance envelopes?

Remittance envelopes (also known as donation envelopes) have larger flaps so they may be used as a form to collect private or important information while also being mailed. When the remittance envelope is sealed your clients private information will be hidden. Fundraising Envelopes are a great solution for businesses, political campaigns or churches looking to collect information or donations while keeping information private.

Please contact us if you have any more questions about our fundraising envelopes, design services, or need custom offering envelopes. We always do our best to respond within 24 hours.

What size are the remittance envelopes?

#6¾ remittance envelopes are 6½" x 3⅚" when closed.

What is the turn-around time?

5-9 business days. Expedited orders ship in 1-2 business days.

What shipping service is used?

We ship all orders via UPS.